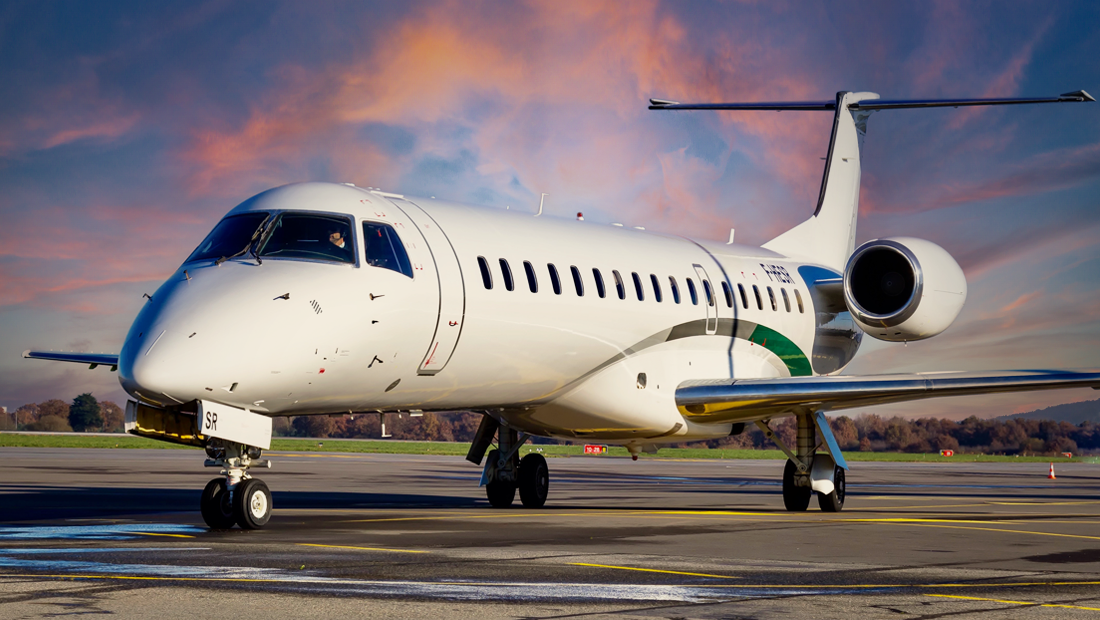 13 Embraer Jets will be fitted with dual SBAS-FMS to fly complex procedures, meet airspace requirements, and enable NextGen capabilities.

Tucson, Arizona — June 20, 2023 — Universal Avionics (UA), a leading manufacturer of innovative commercial avionics, has been selected by Amelia to provide Flight Management System (FMS) upgrades for its fleet of 13 Embraer jets. This modification will allow the airline to meet operational airspace requirements while enabling complex procedures.
The installation includes a dual UNS-1Lw FMS configuration, replacing previously fitted UNS-1K Flight Management Systems. The STC issued by EASA allows Amelia to upgrade aircraft to the latest Satellite-Based Augmentation System (SBAS) FMS model, which provides operators with precision navigation for increased reliability and advanced capabilities. The later addition of a Localizer Performance and Vertical Guidance (LPV) monitor will bring additional efficiencies, enabling LPV approaches with a descent as low as 200-250 feet above the runway.
"Universal offers us the possibility to upgrade our ERJ 135/145 fleet with a "plug and play" solution in order to prepare our fleet for LPV approaches, allowing us to continue to operate our ERJ fleet for the next decades," said Guillaume Beurnaux, Head of Compliance at Amelia.
Two Embraer ERJ 135s and one ERJ 145 will be modified this year, with the rest of the fleet to follow.
"As more airports adopt NextGen performance-based navigation routes and procedures, modernizing the aircraft becomes necessary to maintain sustainable and efficient operations," said Dror Yahav, Chief Executive Officer of Universal Avionics. "Amelia will benefit from continued operations and enhanced safety in low visibility conditions, with more access to smaller airports for regional airline customers."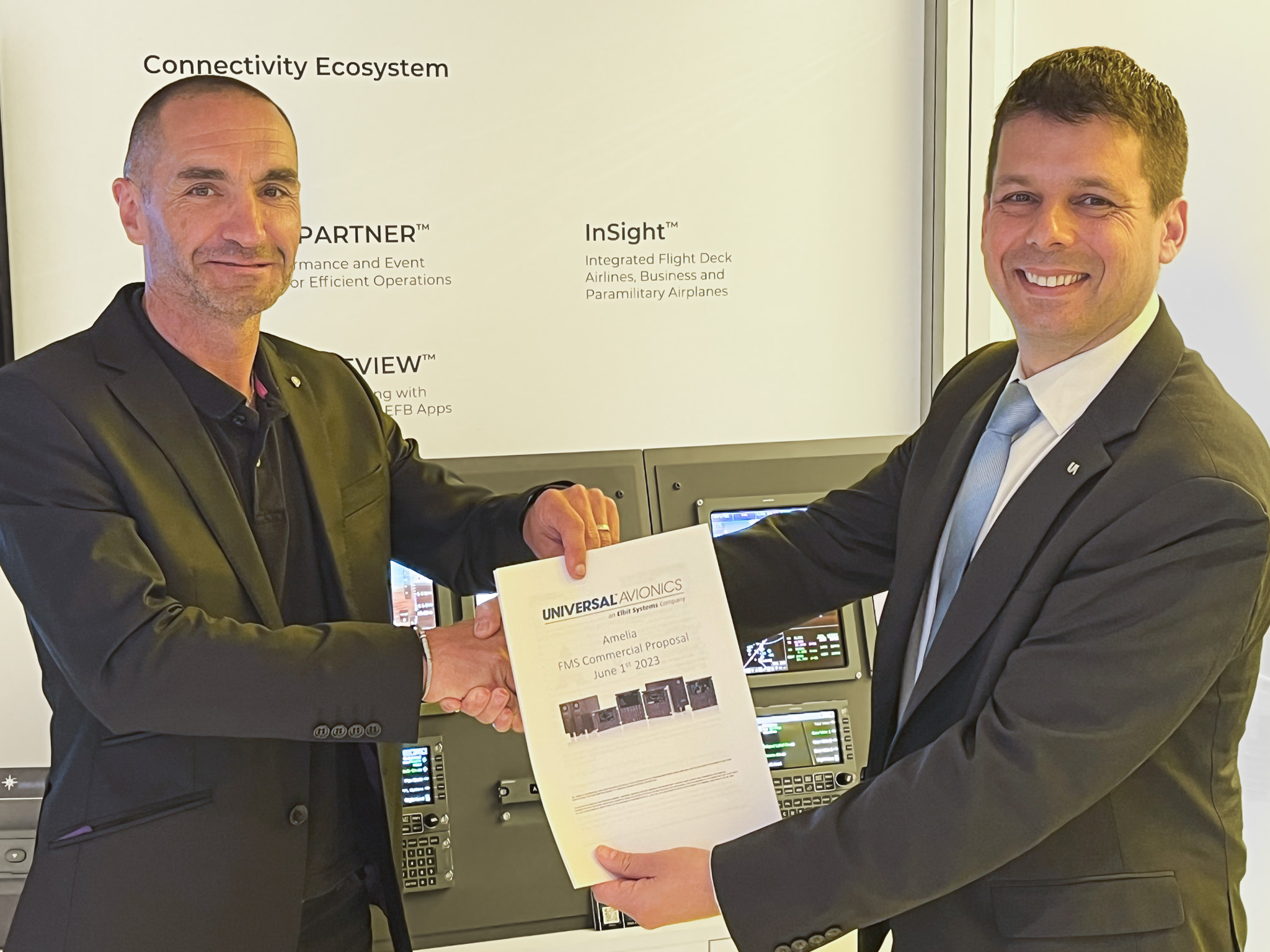 Guillaume Beurnaux with Amelia (left) and Dror Yahav, CEO of Universal Avionics (right) shake hands following the signing of the FMS upgrade.
The contract was signed with Amelia at the 54th International Paris Air Show, where Universal Avionics showcased innovative solutions for advanced navigation, displays, and enhanced vision. Visit the Elbit Systems Booth in Stand D64, Hall 3 at Le Bourget Airport through June 25 for a demo or to speak with a representative.
About Amelia
Major player in the aviation sector in Europe and Africa since 1976, Amelia by Regourd Aviation is a French aeronautical group that monitors and maintains its aircraft and operates its flights.
Amelia's fleet, made up of 19 aircraft, meets the needs of its various international activities: regular lines under its flag or on behalf of major European companies, air freight, staff rotation, medical evacuations and charter flights.
As part of its quality and safety program, Amelia is IOSA certified, the IATA reference standard that verifies the safety of air carrier operational procedures.
About Universal Avionics
Universal Avionics safely guides pilots and their passengers worldwide with forward fit and retrofit solutions flying on more than 35,000 airplanes and helicopters today. As a leading manufacturer of innovative commercial avionics, Universal improves safety and efficiency for business aviation, airline/cargo operations, and special missions.
Universal Avionics is a subsidiary of Elbit Systems Ltd., a major defense manufacturer and world leader in military aerospace. Solutions include navigation, electronic display, terrain awareness, recorders, and enhanced flight vision systems. Connect what's Next because Next is Now. Follow us on social media or visit universalavionics.com/about to learn more.