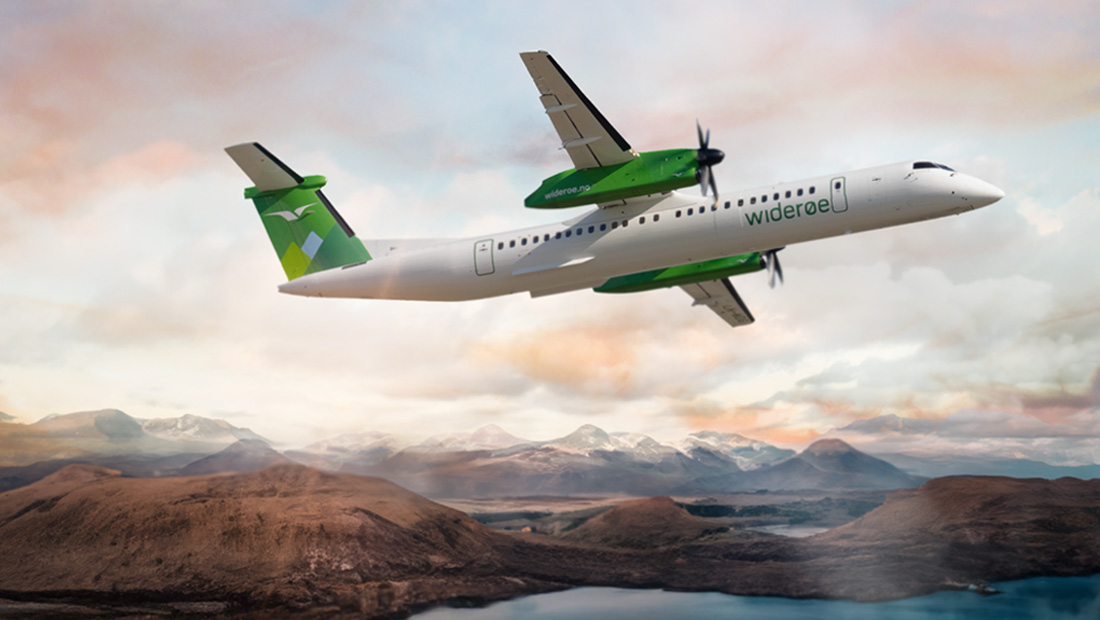 Upgraded FMS features FlightPartner™ and FlightReview™ applications to enable Smart Flight Planning and simplify workflows for flight crews
Tucson, Arizona – October 10, 2023 – Universal Avionics (UA), a leading manufacturer of innovative commercial avionics, has been selected by Widerøe Airlines, the largest regional airline in Scandinavia, to equip its fleet of Dash 8-400 aircraft with Connected Flight Management Systems (FMS). This fleet upgrade package increases efficiency and safety with newly developed supplementary iPad applications.
"The solution from Universal will help us streamline pilot workflows from briefing to reporting post flight across our diverse flight and maintenance ops, enabling seamless information exchange between our back-office operations and the flight management system on the aircraft," says Ole Støre, Chief Pilot Dash 8 fleet. "This will alleviate pilot workload by reducing data entry requirements such as flight plans and aircraft performance. In addition to benefits derived from flight data reporting, it will increase safety by allowing them to focus on departure and arrival tasks."
"We are pleased to provide Widerøe with a package that will connect their operation to the information they need, when they need it," said Dror Yahav, CEO of Universal Avionics. "We are helping regional airlines like Widerøe increase efficiency with our connected aircraft technologies."
Universal's Connected Avionics solution enhances interactions between flight operations and the flight management system before, during, and post-flight. The FlightPartner™ tablet app supports Electronic Flight Bag (EFB) functions and smart flight planning through two-way data exchanges with avionics systems. FlightReview™ delivers flight performance and safety event reporting as well as end-of-flight analytics drive by FMS and flight recorder data. They are combined with Universal's cloud-based, cyber-secure platform to deliver avionics-centric solutions and support services, including seamless FMS database delivery and third-party applications and content when needed, as exemplified by the selection from Widerøe Airlines.
Canard Aerospace is providing Widerøe with the installation kit and Supplemental Type Certificate (STC) to enable the installation of Universal's equipment into their aircraft. This STC is currently in progress, and it is expected to be complete by the third quarter of 2024.
Demo Universal Avionics commercial airline solutions at the ERA General Assembly on October 10-12 or visit www.universalavionics.com to learn more.
About Universal Avionics
Universal Avionics safely guides pilots and their passengers worldwide with forward fit and retrofit solutions flying on more than 35,000 airplanes and helicopters today. As a leading manufacturer of innovative commercial avionics, Universal improves safety and efficiency for business aviation, airline/cargo operations, and special missions.
Universal Avionics is a subsidiary of Elbit Systems Ltd., a major defense manufacturer and world leader in military aerospace. Solutions include navigation, electronic display, terrain awareness, recorders, and enhanced flight vision systems. Connect what's Next because Next is Now. Follow us on social media or visit universalavionics.com/about to learn more.