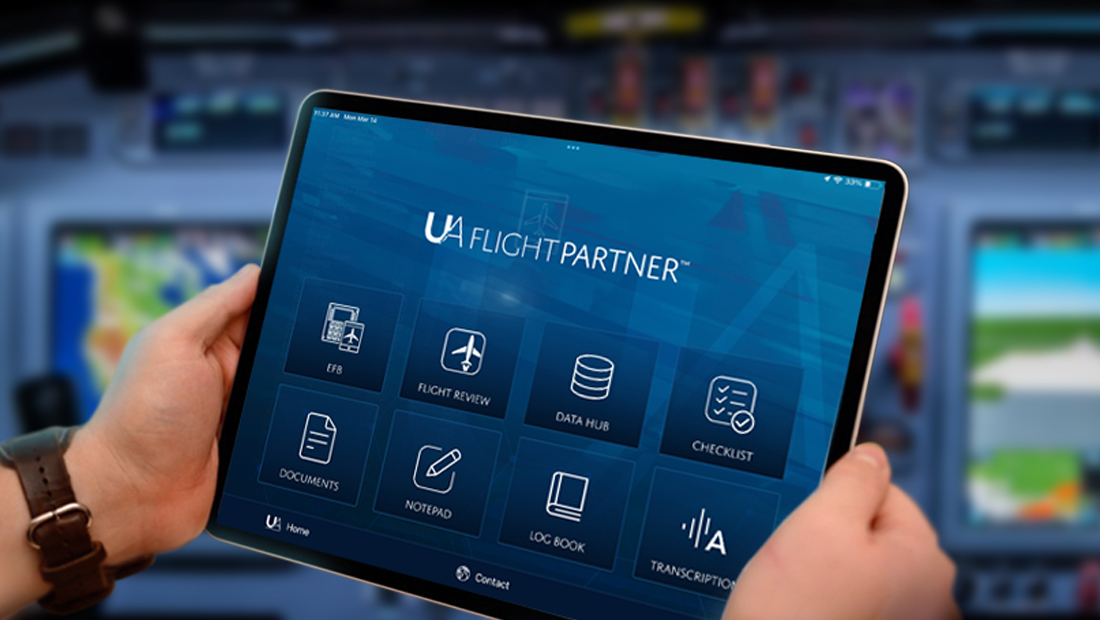 Business jet operators benefit from the highest level of accuracy and reliability for flight performance planning.

Tucson, Arizona – October 18, 2023 – Universal Avionics (UA), an Elbit Systems company, today announced Performance Package capabilities for FlightPartner™ Connected Avionics in a new partnership with Aircraft Performance Group (APG®). The new package fully integrates with the existing workflows of the Connected FMS and relies on APG's performance for take-off and engine-out calculations, obstacle analysis, landing factors, and more. APG's engine allows for accurate weight and balance calculations that can enhance aircraft ground handling and increase fuel savings for the efficient flight operations.
By teaming up with APG, Universal aims to deliver the highest level of accuracy and reliability in support of flight performance planning for business jet operators.
"We are honored to be trusted by Universal Avionics to support their FMS connectivity by including APG's industry-leading aircraft performance solutions as part of their service offering," stated Shawn Mechelke, President of APG. "We look forward to growing our partnership and developing integrated avionics solutions."
"We're thrilled to partner with APG, who has established expertise in serving the business jet market," said Dror Yahav, CEO of Universal Avionics. "With a focus on safety and efficiency for customers, this Connectivity Ecosystem Partnership brings aircraft performance support for our FMS users to a new level".
As part of Universal Avionics FlightPartner™ Connected Avionics App, users will now have access to this optional performance package available for most aircraft and engine type combinations. It enables pilots to establish accurate Weight and Balance, Take-off and Landing performance in the context of flight planning conditions, ensure LDTA compliance, and support Alternate and Emergency/EO return calculations including shortened runway situations. This then feeds the Connected SBAS FMS with the associated results in just a few clicks.

Demo FlightPartner at the Universal Avionics booth (N4123) in Las Vegas, NV during NBAA-BACE 2023, or visit www.universalavionics.com to learn more.
Universal Avionics safely guides pilots and their passengers worldwide with forward fit and retrofit solutions flying on more than 35,000 airplanes and helicopters today. As a leading manufacturer of innovative commercial avionics, Universal improves safety and efficiency for business aviation, airline/cargo operations, and special missions.
Universal Avionics is a subsidiary of Elbit Systems Ltd., a major defense manufacturer and world leader in military aerospace. Solutions include navigation, electronic display, terrain awareness, recorders, and enhanced flight vision systems. Connect what's Next because Next is Now. Follow us on social media or visit universalavionics.com/about to learn more.
About Aircraft Performance Group
Aircraft Performance Group (APG) is the leading provider of innovative flight operations software solutions for business and corporate aviation. With over 20 years of experience, APG empowers aviation professionals with mission-critical tools that optimize flight operations, enhance safety, and improve efficiency. APG's flagship product, iPreFlight Genesis PRO, is trusted by operators worldwide to streamline their processes and achieve operational excellence. www.flyapg.com