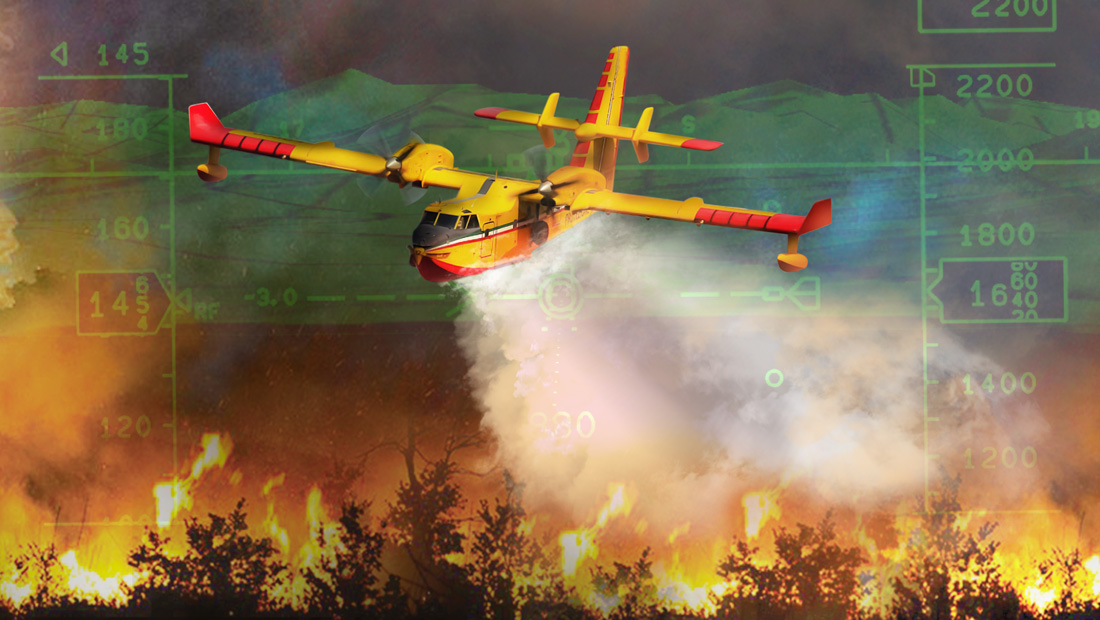 Forward Fit and Retrofit electronic flight instruments and flight management systems capture the aerial firefighting market, improve safety and efficiency.

Tucson, Arizona – October 23, 2023 – Universal Avionics (UA), an Elbit Systems company, has been selected as a lead supplier of integrated flight decks for De Havilland Canada's firefighting aircraft. Following an exhaustive search and through discussions with its base of operators, De Havilland Canada selected Universal's retrofit and forward-fit solutions for the CL-215T, CL-415, and DHC-515 to support aerial firefighting operations with NextGen flight display, flight management, data communication, and connectivity systems.
Universal Flight Management Systems (FMS) have been used in aerial firefighting operations for decades and continues to grow, with several operators moving into this agreement with De Havilland Canada. The DHC-515 Firefighter is the latest in the line of Canadian amphibious aircraft, building on the history and ruggedness of the CL-215 and CL-415. Important upgrades are being made with the DHC-515 to increase the functionality and effectiveness of this legendary firefighting aircraft, which will now feature Universal Avionics' state-of-the-art navigational instruments for enhanced safety and improved situational awareness.
"We are truly excited to be working with Universal Avionics on this key program for De Havilland Canada," said Jean-Philippe Côté, Vice President of Programs and Business Improvement at De Havilland Canada. "Their long tradition of innovation, and the versatility of the systems they provide, are going to be key enablers to sustain our aircraft in customer operations for years to come."
"Our success in retrofit and forward-fit solutions with De Havilland Canada demonstrates the versatility of Universal's solution and its role as a leading avionics provider in the Aerial Firefighting market," said Dror Yahav, CEO of Universal Avionics. "Mission-driven solutions for these popular firefighting aircraft help make aerial firefighting operations safer and more efficient."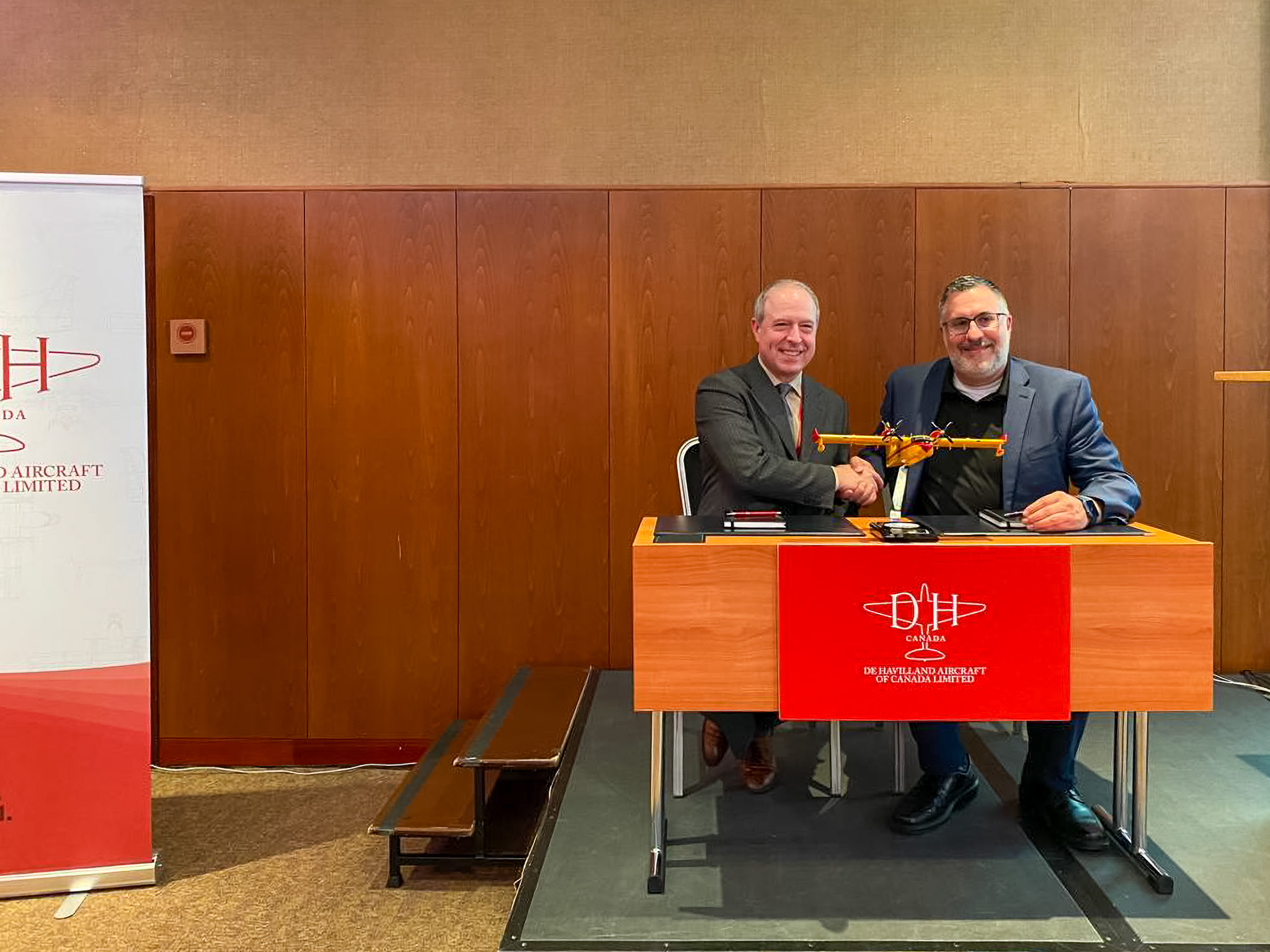 Universal Avionics and De Havilland Canada solidify agreement for Firefighting Aircraft
To learn more about mission-driven solutions for aerial firefighting from Universal Avionics, visit universalavionics.com.
Universal Avionics safely guides pilots and their passengers worldwide with forward fit and retrofit solutions flying on more than 35,000 airplanes and helicopters today. As a leading manufacturer of innovative commercial avionics, Universal improves safety and efficiency for business aviation, airline/cargo operations, and special missions.
Universal Avionics is a subsidiary of Elbit Systems Ltd., a major defense manufacturer and world leader in military aerospace. Solutions include navigation, electronic display, terrain awareness, recorders, and enhanced flight vision systems. Connect what's Next because Next is Now. Follow us on social media or visit universalavionics.com/about to learn more.